Yesterday, Theresa May shocked the United Kingdom by calling for a general election on 8th June 2017. Today, Parliament voted in favour of such an election, by 522-13. With this in mind, here are eight interesting questions to which we await the answers in this short seven-week campaign.
1. How many Labour MPs will not stand, or are likely to lose their seats?
Many people have jokingly suggested that Labour MPs should be spending the next seven weeks updating their curriculum vitae, but, while many will fight on despite the odds being stacked against them, there will indeed be a few who will not stand again.
Already, Tom Blenkinsop, the 36-year-old Member for Middlesbrough South and East Cleveland, has announced that he will not be standing for re-election due to 'significant and irreconcilable differences with the current leadership'.
Alan Johnson is also stepping down, though this is said to be due to his being in his late 60s and wanting to retire.
2. Can the Liberal Democrats make significant gains?
The Liberal Democrats and their anti-Brexit position are likely to have strong appeal in Remain strongholds across the country. There's no chance of them getting back into the 50s or 60s, but they should be able to get into double figures this time.
3. Will we see the return of Lib Dem grandees like Davey and Cable?
Vince Cable and Sir Edward Davey have already said they will be running in Twickenham and Surbiton respectively. Given the astonishing by-election result in neighbouring Richmond Park in December 2016 with Sarah Olney of the Lib Dems overturning Zac Goldsmith's 23,015 majority and the area's strong anti-Brexit sentiment, there seems to be a good chance of these two coming back.
However, other former big hitters such as David Laws will not be returning as they have already been replaced by other Lib Dem candidates.
4. Will Labour candidates distance themselves from Corbyn?
Labour MP John Woodcock, in his re-election announcement, declared that he 'would not countenance' voting to make Jeremy Corbyn Prime Minister, citing his opposition to our nuclear deterrent (his constituency of Barrow and Furness borders Copeland), and Corbyn's lack of competence to do the job.
This raises the question, which could be the most interesting of the campaign, of whether Labour MPs will completely separate themselves from Corbyn and aim to get rid of him. Though, this would be difficult and impractical.
5. What will happen in Clacton?
Clacton promises to be one of the most exciting races of the election, with former UKIP donor Arron Banks promising to stand against Douglas Carswell, who recently defected from UKIP to become an independent MP.
We should soon find out whether Carswell intends to stand as an independent, or as a Tory, or indeed if he intends to stand at all. If he and Banks both run, the Tories might be able to gain the seat back as the vote would be split.
6. Will Nigel Farage stand for Parliament for the ninth time?
You know what they say: if the first eight times you don't succeed, try, try, try again.
Nigel Farage seems likely to have another go at South Thanet, which he narrowly lost to Conservative candidate and former UKIP leader Craig Mackinlay, a result marred with controversy over allegations that the Tories broke campaign finance rules. Paul Nuttall thinks it likely that Nigel will stand and the man himself says he is considering it.
Seeing Mr Farage lose for a ninth time would be a small moment of happiness for liberals and lefties on a night which will probably see a majority for the Conservatives.
7. What result would make Corbyn resign?
Neil Kinnock lost by 12% in the popular vote and by 147 seats in 1987, but did not resign as Labour leader as he had improved by 3.2% and 20 seats on Michael Foot's disastrous performance in 1983.
Former Labour SPAD David Mills has suggested that Corbyn should be allowed to stay on if he matches or betters this, which seems unlikely.
Soft-left and centrist Labour members worry that Corbyn will make the argument that he didn't have enough time after the last leadership election and won't step down, blaming disunity for a poor election result which would in fact be mainly due to his gross incompetence and unpopularity.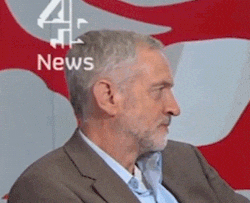 8. What effect would a Tory landslide have on Brexit?
In the likely event that Theresa May and her Conservative Party win on 8th June, the PM will be able to claim a clear mandate for her handling of Brexit.
This might suggest that a hard Brexit is inevitable, but another possibility is that May, who was of course a Remain campaigner, would have the freedom to go for a softer approach to Brexit as there wouldn't be a general election until 2022, three years after our exit in 2019. The former still seems more likely, but it will be interesting to see what happens next.
More articles by this commentator
Please reload
We provide a space for reasoned arguments and constructive disagreements.
Help to improve the quality of political debate – support our work today.